Page 1 of 4
Waynesboro Gas, 931-722-5458
AVAILABLE UTILITY FORMS:

Utilities Application - Natural Gas, Water


ACH Bank Draft for Automatic Payments


Disconnect Services
Gas Rates and Connection Fees: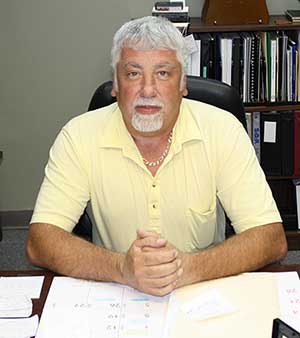 Jeff Staggs
Public Works Director
GAS RATES VARY DEPENDING UPON CURRENT MARKET CONDITION. PLEASE CONTACT CITY HALL AT (931) 722-5458 FOR RATE UPDATES.
**Customer shall pay a minimum installation fee based on the table below plus cost of installation on consumer's property beyond 100 feet.**
Additional expenses for new hookups:
$250 excess flow valve on residentials
$50 meter for each service - gas, water, sewer
For example, a new gas line would cost $600 for the first line size, AND it would cost another $300 for the excess flow valve and the meter for the service. If this is confusing, please feel free to contact City Hall to explain these rates.
GAS LINE SIZE
INSTALLATION FEES
3/4" Gas Line
$600 for 100' or less
Any additional, charges are for the actual pipe prices
1" Gas Line
$700 for 100' or less
1 1/2" Gas Line
$800 for 100' or less
2" Gas Line
$1,000 for 100' or less
Larger than 2"
To be determined by City at prevailing rate
Minimum Monthly Fee:
Inside City Limits: $3.00
Outside City Limits: $4.00

Cut On Fees for Existing Services:
Water $50.00
Gas $50.00
Sewer $50.00
Late Fees:
The delivery of yellow notices will result in an additional $20.00 late fee added to your bill.
If service is disconnected, a reconnection fee of $20.00 will be charged.

Tampering Fees:
Tampering with or changing any gas meter or making any connection to the system without permission from the city or reconnection of service after disconnection for non-payment of bill will result in a fee of $100.00 and possible prosecution of criminal charges. The $100.00 fee shall be paid before services are restored.